How a Fire Prevention Program Can Help Your Workplace
6/27/2022 (Permalink)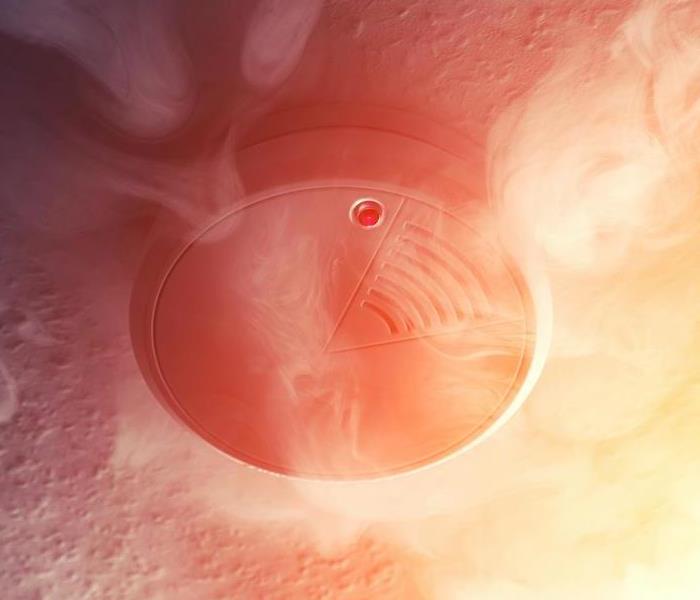 We've come a long way for fire safety in the workplace, but there's still a long way to go. If you want your business to be the best of the best when it comes to fire prevention and response—and you do—then it's time to refresh and review your current fire prevention program.
Every employee should be trained in how to prevent fires and respond in the event of a fire—both individually and as a member of the team. A fire prevention program like this can help your workplace, and SERVPRO of Western Lancaster County will show you how.
It Teaches Your Employees to Recognize Fire Hazards
A workplace fire prevention program will teach your employees to recognize hazards that can lead to a fire. All fires require three elements to ignite:
Heat (a source of ignition)
Fuel (anything flammable)
Oxygen (to sustain the fire)
In spaces where these three elements are present, a fire can start and continue to burn. The first part of preventing a fire is keeping heat away from potential fuel sources. If employees are trained to recognize situations in which these are close together, they can separate them and prevent more workplace fires.
It Activates a Stronger Emergency Response
Not every workplace fire will be avoided. However, by training your team in fire prevention, you can activate a much stronger emergency response when a fire does ignite on your premises.
The benefits of this are clear: More people can be brought to safety, fire suppression systems can reduce the blaze, and fast first responders can put out the fire more quickly to prevent unnecessary (and costly) damages. During their training, employees should be taught that if they see a fire:
Activate the fire alarm
Call 911
These are obviously the minimum response requirements, but they go a long way toward ensuring that employees can get out safely and a prompt response by the fire department is on its way.
It Helps Keep Your Employees Safe in a Fire
Your workplace fire safety training is an opportunity for team building, too—team building that prepares your employees to evacuate in the event of a fire. While every workplace will have different safety requirements, safety procedures, and evacuation plans, you can make sure your team is aware of:
The company emergency evacuation plan
Each worker's role in the plan
How to leave the building
How and why to close each door behind them as they evacuate
What to do if they encounter heat or smoke while evacuating
Where to regroup
Going through such training will remind your team that you care about them as people, i.e., their safety, not just for their value as employees. In the event of a fire, it will ensure everyone is prepared.
It Helps Avoid Downtime Due to a Fire
Even if your employees manage to get to safety and damages are covered by insurance, a fire in the workplace can mean unplanned downtime. You may have to halt the production of products or delivery of services if the fire has made your workplace an unsafe or inoperable working environment.
If a fire can be prevented or at least extinguished as soon as possible, you can mitigate or eliminate the effects of unplanned downtime. Training every employee in fire prevention and response is key.
If you do find yourself in a situation with unplanned downtime and severe fire damage, don't wait to address it and repair the damage. Our fast 24-hour service response will have restoration technicians on your site the very same day to begin restoring your company to its pre-fire-damage condition.
Have a Plan for Fire Prevention and Emergency Response
Planning is key to preventing hazards. A fire prevention plan can help your workplace by helping your entire team plan ahead. It's in the interest of their safety, your safety, and the company's operations.
If you want more information about how to plan for fire prevention or identify fire hazards in the workplace, reach out to our fire damage restoration and repair specialists at SERVPRO of Western Lancaster County.